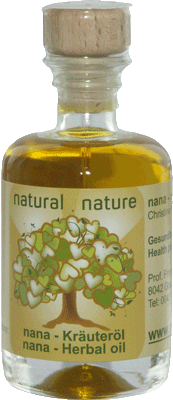 (Plantago lanceolata)
grows – as the name indicates – on and next to paths as well as on dry grassland. Only the leaves and the freshest flower buds are utilized.
It offers aiding use
in a variety of disorders and problems, related to Asthma, bladder weakness, kidneys and urinary tracts, liver, jaundice, fever, pain, lung, dropsy, gastric trouble, tooth- and earache, stomach pain, adenophyma, particularly when the thyroid gland is affected, burns, insect bites, bleeding hemorrhoids, bronchial catarrh, cough, digestion, increased menstrual bleeding and ulcers. And it boosts the immune system.
It also dries and stabilizes purulent lesions and according to clergy man Kneipp it sutures massive gashes as though invisible golden threads had been used. It stems external and internal bleeding, has styptic qualities in injuries, dresses wounds and in general invigorates the body.
Plantain is used for
Skin: wounds, lesions, burns, ulcers, hemorrhages, wrinkles, scars,
bleeding, care, nurture, fluid retention in the connective tissue
Respiration: asthma, catarrh, bronchi, lung
Hormonal system: thyroid gland, liver
Immune system: defense
Digestion: stomach, liver, jaundice
Excretion: kidneys and bladder
Sources: characteristics and empirical data people have collected over the centuries that subsequently could in part be substantiated by scientific research.
Lechner publishing house: Vienna – Geneva – Munich – New York
"Home remedies from nature's pharmacy," "Proven and tested elixirs for the whole family," "From the witches' weed to the modern pharmaceuticals!" Thesis by Dr. Christoph Tschupp. "Health through God's pharmacy," by Maria Treben, as well as own experience and feedback.
(Plantago lanceolata)
Feedback from our clients:
"After an operation I used the plantain oil externally as scars oil. Mornings and evenings I massaged the scars and after a few days everything became much softer. Even my physical therapist noticed a change within a short time. Plantain oil was recommended by my therapist because of the good experience as scars oil." Konrad and Annette D., Germany
"I feel obliged to write how much the nana-plantain oil has helped me. I had indigestion, which – expressed amateurish – showed as a "swelling" of the upper abdomen that felt hard, and hurt. I also had little appetite. I forced myself to eat sometimes, thus triggering increasing problems. I tried everything. Fortunately, I had the idea to call Christine Nussbaumer and make an appointment. She recommended to use the plantain oil internally and also for abdominal massage (which I'm still grateful for). Gradually my condition eased, and also my appetite was normal again." Herbert F., Graz
"A homeopath recommends plantain oil for application to the skin. Since your oils are also used as food, I suppose that they are of high quality. We have used your plantain oil now for 2 ½ months on the horse with the "wild meat" daily. And it's like a miracle: the wild meat has diminished from a very large lump like an ostrich´s egg to a lump like child´s fist. It has changed from a soft fleshy "something" to a harder appendage, but now slimy blood is dripping from the wound. After consultation with the vet and the therapist the rest will be cut off, and then treatment with the plantain oil is to be continued. I want to order a bottle." Mrs. Edith H., Germany